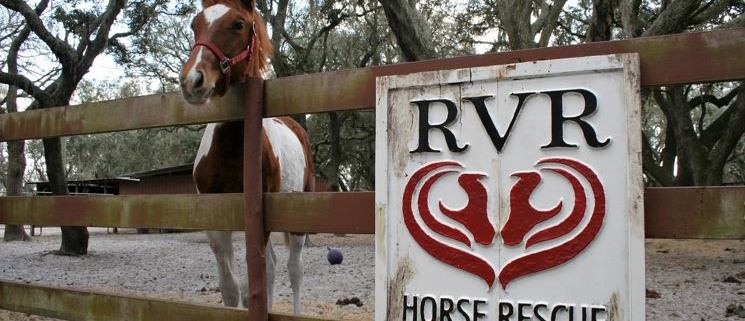 How to evaluate a rescue organization
Thankfully, as a society, we're becoming less tolerant of animal abuse and better animal advocates. As such, animal rescue organizations have become popular places for financial donors. And the "Adopt Don't Shop!" movement has led to more adoptions from rescue organizations.
But not all animal rescue organizations are created equally. Just because people call themselves animal rescuers, doesn't necessarily mean they're legitimate in terms of how they actually treat animals and whether they're worthy of your financial support.
So how can you determine whether a rescue organization is worthy of your donation or where you should adopt your next animal?
While there's no hard and fast rule, there are many indicators you can use to help make the best decision. And while the process will vary depending on the type of animal (horses versus cats, for example), the key factors remain the same: Does the organization have the animals' interest in mind and are they vetting potential adopters to ensure their animals are placed in suitable homes?
Following are 8 ways you can check things out.
1. Nonprofit Organization:
Ensure the organization is a valid nonprofit. 501(c)(3) nonprofit organizations are classified by the Internal Revenue Service. Anyone claiming to be an animal rescue should have this status.  – Tiny or brand-new rescues might not have the official status, but most reputable nonprofits do.
You will likely find the 501(c)(3) designation on their website, but you can validate the authenticity directly through the IRS at https://apps.irs.gov/app/eos/.
2. Charity Assessment Tools:
CharityNavigator.org is a handy and helpful tool for accessing the overall quality of very large nonprofit organizations. Their score includes several facets of the organization, including how prudently they spend money and what percentage of donations actually serve the cause, versus lining executives' pockets.
CharityWatch.org is another organization that assesses larger nonprofits.
Most animal rescue organizations are too small to be included (including RVR Horse Rescue), but it's a reasonable place to start your assessment.
3. GreatNonprofits:
Perhaps the rescue you're assessing is listed in GreatNonprofits.org. This tool gives an overview of the organization and allows people familiar with the organizations to give reviews. They have a "Top Rated" status that highlights the organizations they consider the best of the best.
The organizations listed here do not undergo the same financial scrutiny as those in the large organization category, but it's a good place to go to get an overall view of what people think of the organization and what their experiences there were.
4. Reviews:
Many online forums allow reviews. Remember that any reviews are subject to bias. Read through many reviews to cut through the bias and use your gut to decide what the real picture is. Look for trends. Don't be turned off by a few sour grapes. There are always people who have negative things to say for one reason or another. But what's the overall opinion people have of the organization? Are there many people giving great reviews or just a handful? What are the negative reviews about? Did someone who visited feel they were being rushed or did one of the old board members say the money is being mismanaged and animals are not being properly cared for?
5. Social media:
What are they posting on social media? Do their posts seem legitimate to what their cause is? What vibe are you getting? Are they in it for the animals?
6. Volunteer:
If you live close enough and have the time, volunteer. Most organizations are always in need of help and there's no better way to get a true picture than to get inside and see for yourself.
7. Word of Mouth:
Word of mouth is the next best thing to volunteering. A friend or a friend-of-a-friend isn't going to sugar-coat their experience to you. Networking within your community or even using a community-based website, like Nextdoor.com, can give you some insight that you might not get otherwise.
8. Follow your gut:
Last, and maybe most importantly, is follow your gut.
What is their vetting process for new potential adopters? Do they care about your prior experience as an animal owner or if you've been convicted of prior animal abuse? Do they contact your veterinarian to ensure adequate care of your current animals? Are there requirements not to breed or to spay/neuter/geld? Do they ensure compatibility with your other animals? Do they have a contract to ensure your obligations? In regards to horses, do they ensure you have a safe boarding environment with adequate space and at least one companion?
---
When you're ready to support an animal rescue facility or make a donation, do your homework. Not every reputable organization needs to do every one of these things, but make sure your gut feeling is that they have the animals' interest in mind and are using donation dollars prudently.
There are many legitimate organizations doing wonderful work on behalf of animals. On behalf of them and RVR Horse Rescue, thank you for your support. Rescue work is hard and heartbreaking, but also extremely rewarding and life-changing. None of us can do this work without the generous support of donors like you.
Thank you!
https://rvrhorserescue.org/wp-content/uploads/2021/09/How-to-Evaluate-a-Rescue-Organization-image.jpg
495
745
lcameron
https://rvrhorserescue.org/wp-content/uploads/2021/05/RVR-logo-300x125.png
lcameron
2021-09-14 15:53:08
2021-09-14 16:39:57
How to evaluate a rescue organization